Become a Member Today!

Join Base Camp - 3 Locations - Tons of Fun - Plenty of Perks
The Adventure Card provides access to thousands of outdoor activities, unlocks special member-only pricing, and provides early registration to events. With this membership, your family will have access to tons of adventures for all ages and skill levels, both in-person and online!
Already a member? Log in.

If you're a member of the Daniel Webster Council, click here to purchase your Adventure Card.
---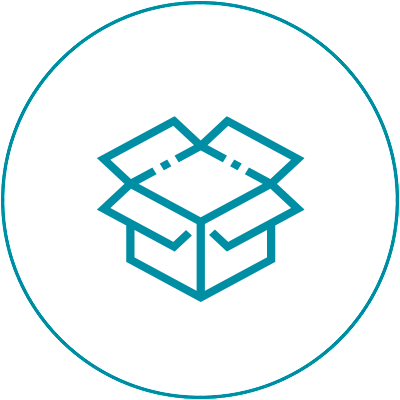 20% off
Adventure Kits*** 
(coming soon!)
*Weekend availability may vary at each location and is subject to change due to weather conditions and COVID-19 requirements.
**Discounts may vary at each location, but are standard for all Adventure Card members.
***Discount does not apply to shipping costs.

---
Choose Your Family Membership

Enjoy all of the benefits listed above and
four free day passes every weekend  
$150


Enjoy all of the benefits listed above and six free day passes every weekend
$200
Membership automatically renews every year, but can be cancelled at any time by modifying your Account settings or by contacting support@experiencebasecamp.org.
---
One Card - Three Camps
Enjoy discounts at all three of our Base Camp locations in Massachusetts, New Hampshire, and Rhode Island.
---
Frequently Asked Questions
What is the difference between a Family Membership and a Family Plus Membership?
All Adventure Card members receive discounts off Day Camps* and 20% off Online Courses, Clinics, Premium Programs, and Adventure Kits. The difference between the two levels of Adventure Card memberships is the number of free day passes per weekend:

All Family Memberships come with four free day passes every weekend.
All Family Plus Memberships come with six free day passes every weekend.
*Discounts may vary at each location, but are standard for all Adventure Card members.
Do you offer individual memberships?
At this time we only offer a Family Membership and a Family Plus Membership. We believe that the best adventures are had when we're surrounded by our family and friends!
These plans also allow us to deliver the greatest value possible for our Adventure Card members.
Is my membership good for a calendar year, or for a full year from time of purchase?
Memberships are good for one full year (365 days) from the time of purchase. If you are renewing, your new membership year will begin when your current membership expires.
If I buy my membership today, can I visit and use my passes today?
Yes, you will have immediate access to your membership benefits upon purchase. To reserve your free passes, take a look at our upcoming dates here.
Can I bring friends with my family membership or does it need to be an immediate family?
Of course! Depending on which family membership plan you choose, your Adventure Card is good for four or six admissions each weekend. We encourage you to bring additional family members or friends and enjoy the experience together.
We only ask that the primary cardholder is present and able to show their Adventure upon arrival at Base Camp.
Will I receive my Adventure Card in the mail?
You will receive a physical membership card in the mail within 2-3 weeks. This will come in handy if you're booking an experience while onsite at one of our Base Camp locations.
You should also be prepared to present your Adventure Card upon check-in for any experiences booked online.
How do I create an online account for my membership?
If you already have an account on experiencebasecamp.org, please use the same email address when purchasing your membership so we can link it to your existing account.

If you don't have an account yet, one will be created for you during the membership registration process. You will receive an email to activate your account and select a password.

You may review your membership status, make changes, or cancel at any time by visiting your account.
How do I claim my membership discounts on experiencebasecamp.org?
When booking online, you will only need to log into your account with the same email address used to purchase the membership in order to receive your discounts.

Discounts will be automatically applied in your cart and during checkout.
I lost my membership card. What should I do?
Send an email to support@experiencebasecamp.org so that we can confirm your membership and mail out a new card.
You will still have access to all of your Adventure Card benefits when booking experiences online by logging into your account.